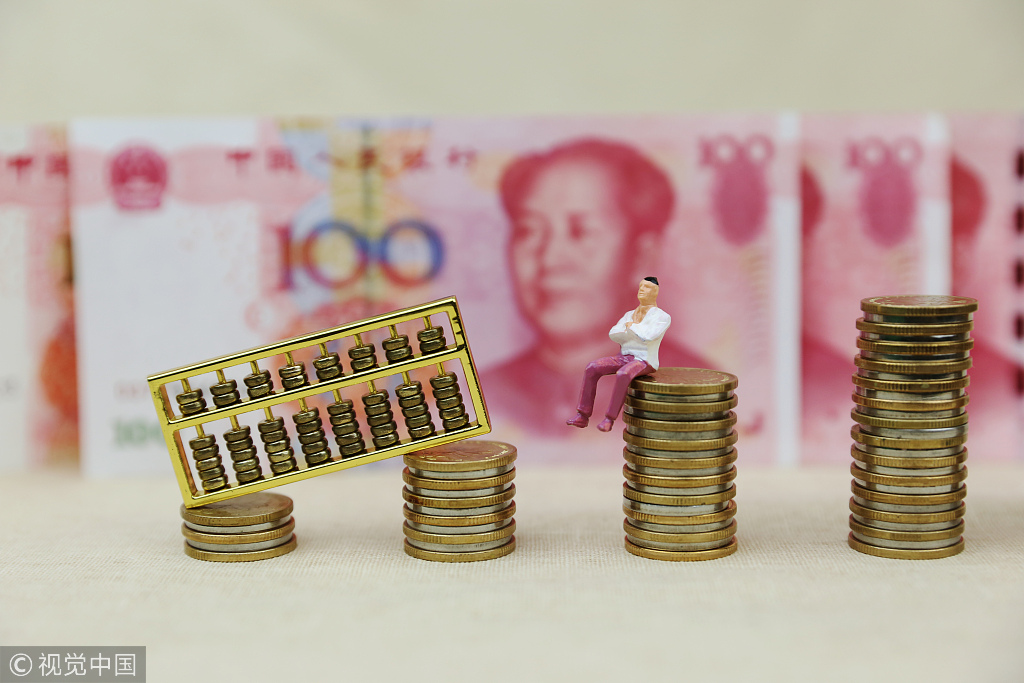 [Photo/VCG]
The Chinese banking sector's external liabilities reached $1.34 trillion by the end of June, up 2.29 percent year-on-year, according to the country's foreign exchange regulator on Thursday.
Banks' external liabilities denominated in the US dollar hit $538.2 billion, accounting for 40 percent of the total, the State Administration of Foreign Exchange (SAFE) said on its website.
By the end of June, the banking sector's external financial assets stood at $1.146 trillion, down from $1.165 trillion in March, the SAFE said.
SAFE spokesperson and chief economist Wang Chunying said in June that the growth of China's external debt has slowed.
As at the end of March, full-scale outstanding external debt, including domestic and foreign currencies, hit $1.97 trillion, an increase of $6.5 billion from the end of 2018, or up by 0.3 percent, the administration said.