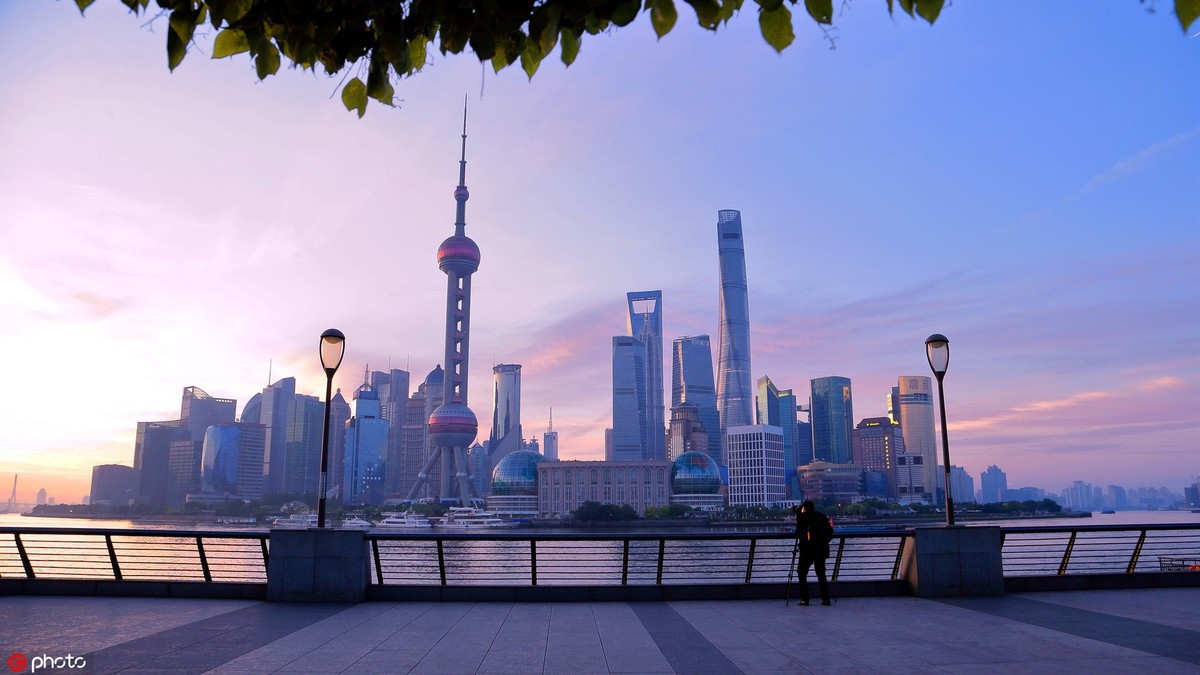 The skyline of the Lujiazui Financial District with high-rise buildings and skyscrapers in Pudong, Shanghai, on July 12, 2018. [Photo/IC]
Shanghai maintained its fifth position for the third year in a row in Global Financial Center Index released by UK's independent think tank Z/Yen on Thursday, showing the world's increasing recognition of Shanghai's financial status.
While retaining its ranking, Shanghai closed the gap with the fourth placed Singapore, losing by just one point to the Southeast Asian city.
As Z/Yen explained, Shanghai's consolidation of its position in the global financial market can be largely attributed to China's further opening-up, especially in the financial sector. In light of this, the municipal government of Shanghai has also sped up its financial opening-up. On the other hand, the business environment has been improving, with Shanghai ranking seventh globally in this category this year.
It is the 26th time that Z/Yen has released the index. New York topped this year's list, followed by London and Hong Kong. Apart from Hong Kong and Shanghai, another five Chinese cities made to the top 100 list, namely Beijing, Shenzhen, Guangzhou, Qingdao and Chengdu.