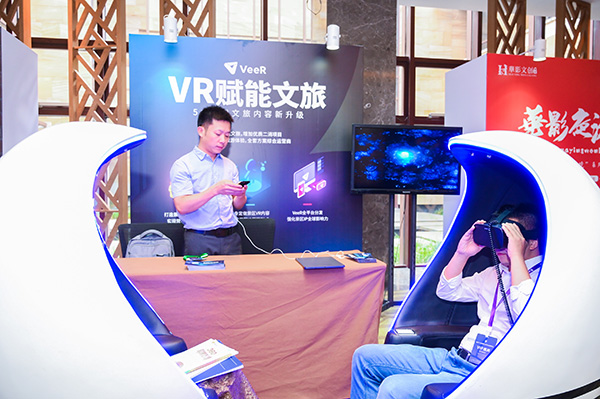 Hubei's Wuhan launched a policy to boost integration of technology, local culture and tourism resources. [Photo provided to China Daily]
Wuhan, the capital of Hubei province, has launched a policy to boost the integration of technology and local culture and tourism resources.
In keeping with this, the city's Donghu High-Tech Development Zone recently unveiled a three-year plan.
So, by 2021, the zone will bring together 400 talents in the fields of culture and technology, and strive to achieve 100 billion yuan ($14.1 billion) in revenue from the culture sector.
The aim of the policy is to come with ideas to make Wuhan a cultural and green tourism destination, says Yang Xiangwei, the head of the Wuhan culture and tourism bureau.
Separately, the city has also held a forum recently which was attended by more than 40 technology, culture and tourism business players and experts to discuss cooperation opportunities in the tourism sector.
Wuhan received 285 million domestic travel visits in 2018, up 10.9 percent over the previous year. And tourism revenue grew 12.5 percent to 316.3 billion yuan ($44.6 billion) in that period.