1 Badaling National Forest Park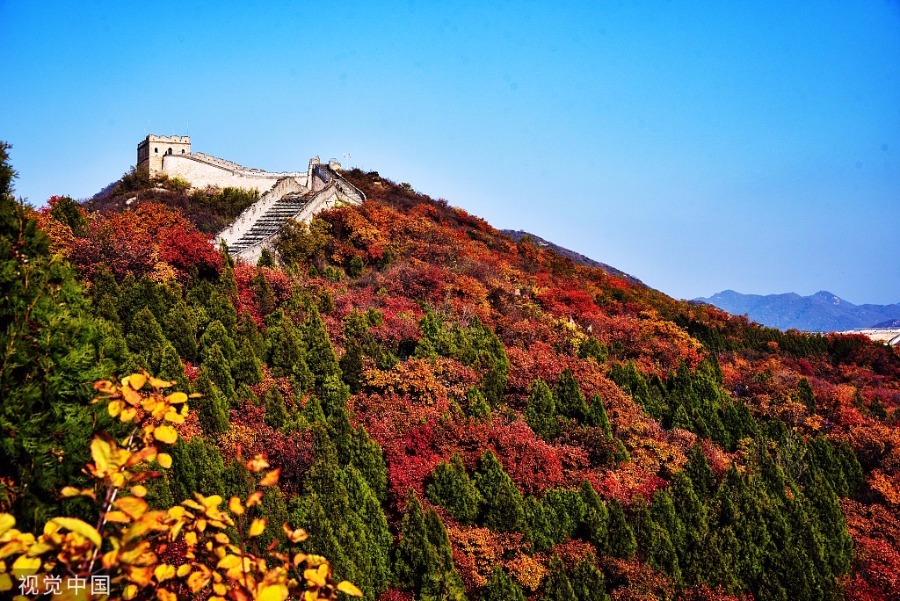 The Badaling section of the Great Wall in Yanqing district is enveloped in maple leaves in autumn, Oct,19,2017.[Photo/VCG]
Autumn always brings out the best in Beijing, like famed writer and playwright Lao She put it:"Autumn in Beiping (the previous name of Beijing) is heaven".
As the temperature continues to drop, tree leaf colors turn golden and red, contributing to a lively and romantic autumn scene in the capital.
In case you want to experience this mesmerizing landscape we recommend six destinations in Beijing where you can enjoy the seasonal pleasure.